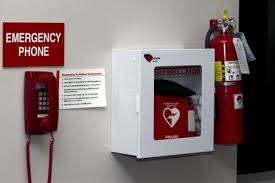 Research has proven that survival from cardiac arrest is greatly improved with early defibrillation and immediate CPR. These are steps that could be taken BEFORE emergency responders arrive if it is planned appropriately.

Here's our deal. Starting in March 2016, Healthcare Certifications is implementing a Public Access Defibrillator program in Bellingham, Washington and to kick it off we are offering certified CPR courses where the group can KEEP THE AED afterward.

Gather a group of up to 12 friends, family, employees, or co-workers and set a date for a 3 hour class at your location or ours. This class will cover infant CPR, child CPR, adult CPR, AED use, and chocking relief. Once class is over you will receive a AHA CPR card valid for 2 years and an AED for your location. The AED comes with a life of the product maintenance plan, limited warranty, pads, battery, and CPR mask. A comparable quote for the training and AED would easily be $2000. Our price is $1000 for the kickoff of this new program.


---